A demonstrative Basketball tournament was held yesterday, Sunday 23 September at Andiamo basketball court after a one-week training with the volunteer Alessandro Cappelli of BAMABA Association from Italy.
Three of the teams that were trained by Alessandro, Andiamo Secondary, Andiamo Technical and St Charles Lwangwa participated in the mini tournament.
The tournament was well patronised with students who supported their favourite teams with joy.
Andiamo Education Institutions and the whole Cooperative is thanking Alessandro Cappelli and BAMABA Association for bringing this opportunity to Balaka, which is creating a big attention for this sport practiced only in few areas of Malawi.
Meanwhile, other two trainers from Italy are expected to visit Andiamo next week to continue the training in Basketball which involves many girls and boys of surrounding secondary and primary schools of Balaka.
Also taking part in the trainings are some teachers and sports masters of Balaka schools in order to get more skills and methods to continue cultivating the sport of basket among the students when the volunteers of Bamaba leave.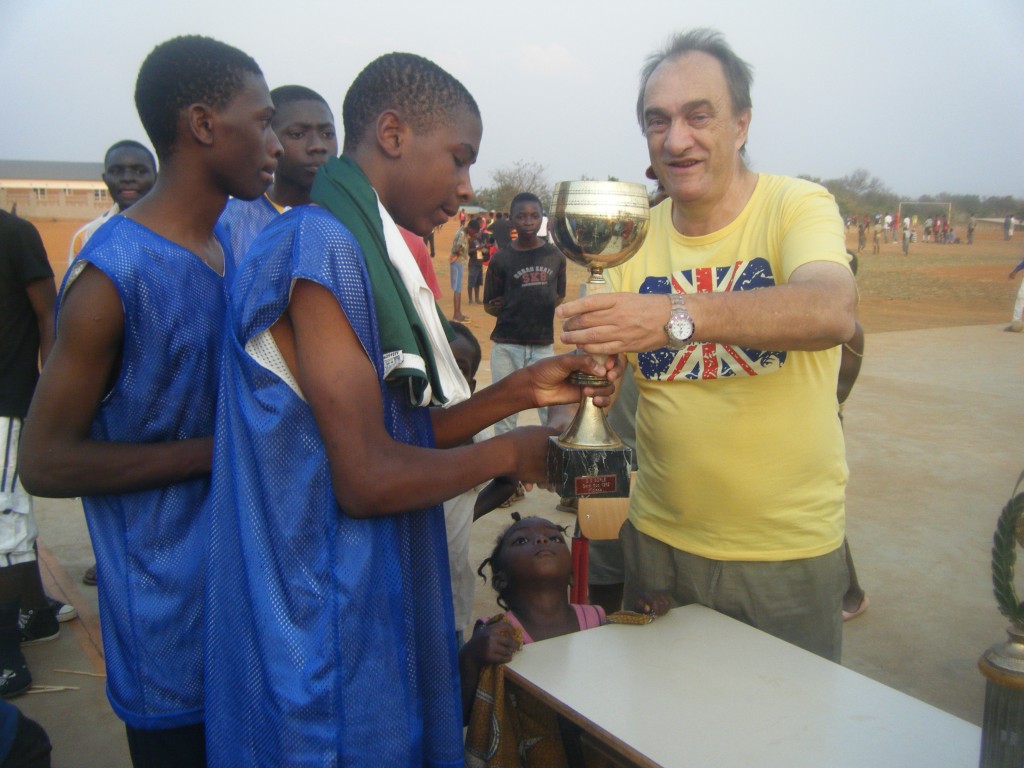 During the mini tournament, Andiamo Secondary Team won and walked away with basketball jerseys and a trophy donated by Don Cesare Catelli.
The movie "Space Jam" was also shown in the Andiamo Education Hall to 300 students with the same aim of creating passion for sport.
By A.M. Web Office