I speak as president of the Francesco Conti Association.
It is a great honour and privilege for me to be with you today.
The Association, of which Dr Andrea Conti, who is here with me, is a member, was born in 2006 after the death of a three year old Francesco, with the will of his parents, Francesca and Enrico, in memory of their child.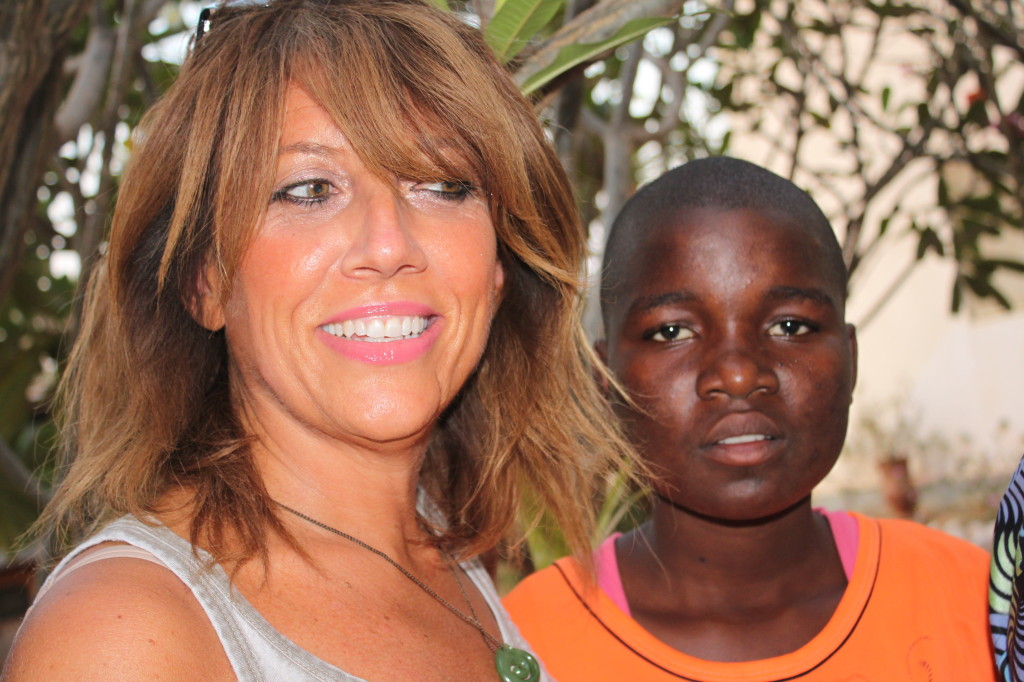 Firstly, I would like to thank all the institutions and all the participants, for coming here, and for giving us your time. A deep thank to Father Mario, Don Cesare, Agostino and all people whose warmly and great disposability, welcomed us in the Mission of Balaka, giving us space, maybe depriving themselves of something.
The Francesco Conti Association has the goal to help little children.
It was Dr Mauro Biagioni who invited us to think of Malawi, your country, that is only apparently far, but that in reality is very close, as all sorrows are similar, all hopes are similar, all dreams and smiles of all children are similar; are the same in Toleza as in La Spezia, our city, the city of Francesco.
When after few days I'll go back home, I will tell them what I found in you here, the warmth, joy, sympathy and great dignity; all of us will bring back much more than what, in our little, tried to do and will continue to do.
On the plate in the memory of Francesco a beautiful sentence of St. John, chosen by Francesco's parents is written: "If a grain of wheat falling in the earth does not die, it will not produce many fruits".
Together with the family we tried to help Francesco to produce these fruits and your presence today, make us believe that we managed.
If this health centre, built with love and passion by Agostino and many of you, will contribute to help even only one child, it will mean that Francesco did not go for nothing, but that he will have produced beautiful fruits.
We really thank you for the opportunity you offered us.
Special thanks by Enrico, Francesca, and the new brothers of Francesco, Cristina and Giovanni.
I will try to say it in your language, to feel a bit more close to you and to Francesco who, in a way, we live in part here, with you and all children of Toleza: "ZIKOMO KWAMBIRI KWA INU NONSE" (Thanks a lot to you all)
Diana Brusacà
(President of the Francesco Conti Association)